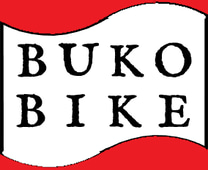 BUKOBIKE STANDARD RENTAL AGREEMENT
COURTESY COPY IN ENGLISH
T
HIS IS A COURTESY TRANSLATION OF THE ORIGINAL AGREEMENT IN CZECH, WHICH IS THE ONLY ONE LEGALLY BINDING. YOU CAN FIND THE ORIGINAL
It's easy to rent your Bukobike !
Translation still in progress (but I am definitely working on it!) ...
This is a classic rental agreement, similar to a car rental agreement. The renter is required to:
register two valid IDs in his own name;

pay with a debit or credit card (Visa / MC) in his own name;

leave a safety deposit of 5000 Czech Crowns for each bike rented (unless otherwise agreed, this sum is "blocked" on, but does not leave, the renters' account).

acknowledge his or hers entire responsability for the bikes rented for the entire duration of the contract, including - but not limited to - damage caused to persons, goods, infrastructure, vehicles (including the bikes themselves), or third parties.
Please note that the rental agreement specifically includes NO insurance - for instance the person renting is entirely responsible for damage to persons, bikes, or to any type of third party when bike rental/use is involved. For information, we have been told that standard travel insurance policies, among others, often cover these risks, and that it may be worth checking with your insurer.
A: Two valid IDs;
B: A Visa or MC in your name.